Lagree YYC is m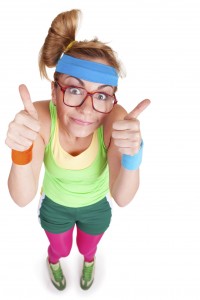 aking it easier than ever before for "newbies" to kick-start a new and exciting fitness regimen or add the Lagree Method to their exercise routine. It is an ideal way to "test-drive" the revolutionary workout that is sweeping the nation.
This complimentary class sponsored by lululemon introduces the previously uninitiated to the amazing Megaformer and the exercises that form the building blocks for a continuing fitness journey.
Like all Lagree YYC classes, Newbies @ Lagree YYC combines cardio, core strengthening, and endurance in a highly effective 45 minute fitness session that is easy on the joints.
"A new exercise experience can sometimes seem intimidating, even for those who have attained an excellent fitness level." says Lagree YYC owner Kimberly Rothenberg.
"Our Newbies class is a great jumping off point for individuals of all fitness levels, from beginners to athletes who are looking to change up or augment their fitness routines."
Newbies classes are held every Thursday at 7:30pm and each Saturday at 3:00pm.
Registration is fast, easy and free.  Simply visit www.LagreeYYC.com, click on the green box on the top right of the page to create an account, then go to the "Schedule and Sign Up" tab on the top to select the class you would like to attend – it's that easy!
The class is for first-timers who are asked to register one week in advance. Following the one-time only Newbie experience, participants can register for a wide range of ongoing Lagree YYC sessions.