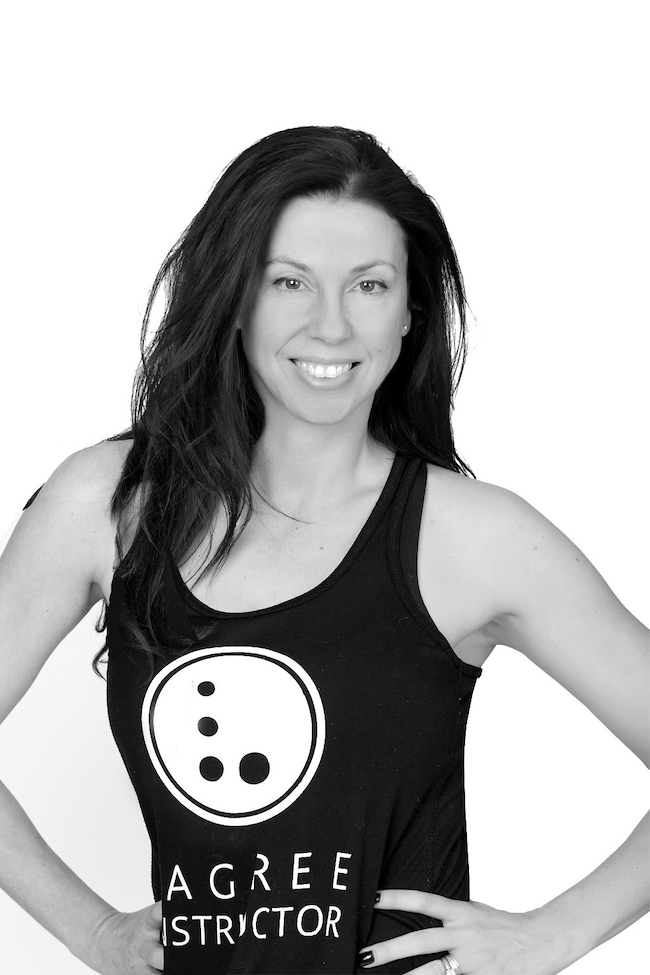 In my class, you can expect: Challenging and well rounded routines that flow and are never the same.
What sort of music can people expect in your class? Definitely not I play music new and old with a good solid beat.
If I was an ice cream flavor, I'd be: Rainbow sorbet. Multi-flavoured and the colors of summer. Need I say More!
Breakfast, lunch or dinner?: My favourite meal of the day would have to be dinner. I keep breakfast and lunch very basic. Dinner is my time to indulge and try something new.
Bird, Cat, Dog, Goldfish, Hamster or Pot Belly Pig?  With 2 kids, I believe I have owned 1 of every animal out there. 2 left and then I'm tapping out.
When I'm not instructing Lagree: I'm running my butt off like every other mother out there!
Guilty pleasure: Kentucky Fried Chicken. I wish I could buy the skin only!  Unfortunately, my stomach does not agree.
You probably didn't know that: I will try anything once. I even tried skydiving…..once!
Book a Class With Helene Polyniak