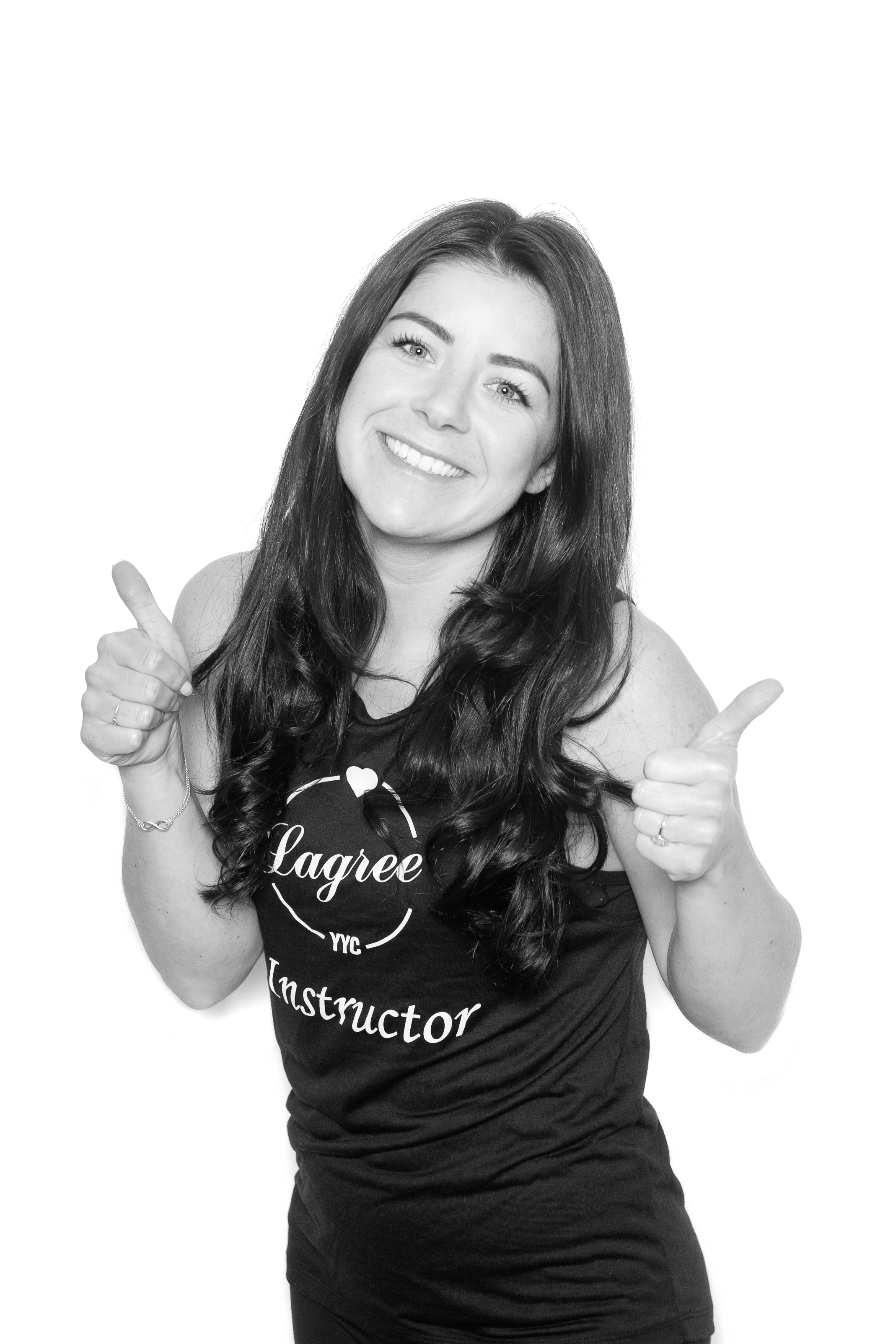 In my class, you can expect: A killer workout, shaky legs, probably some questionable dance moves but a challenging class with RESULTS that will make you want to come back.
What sort of music can people expect in your class? Definitely Pump up with a few sneaky throwbacks.
If I was an ice cream flavor, I'd be: Toasted Coconut from Village – because i can never say no.
Breakfast, lunch or dinner?: Breakfast for all meals, always…
Bird, Cat, Dog, Goldfish, Hamster or Pot Belly Pig?  A toss-up between dog and pig because MOOSE – my favorite little fur child – is a French Bulldog whose sound effects (and maybe energy levels) probably most resemble a Pig.
When I'm not instructing Lagree: I am most likely at my corporate job as a Surface Land Analyst, road tripping somewhere, hosting guests, hanging out with friends or starting a new reno on my home…
Guilty Pleasure: WINE, nickel candy, and a good dirty burg from A&W
You probably didn't know that: I make the spiciest salsa in all of Great White North every fall, my fiancé has an awesome ginger beard, and I could list everything on the Smitty's menu.
Book a Class With Jenelle McKeown