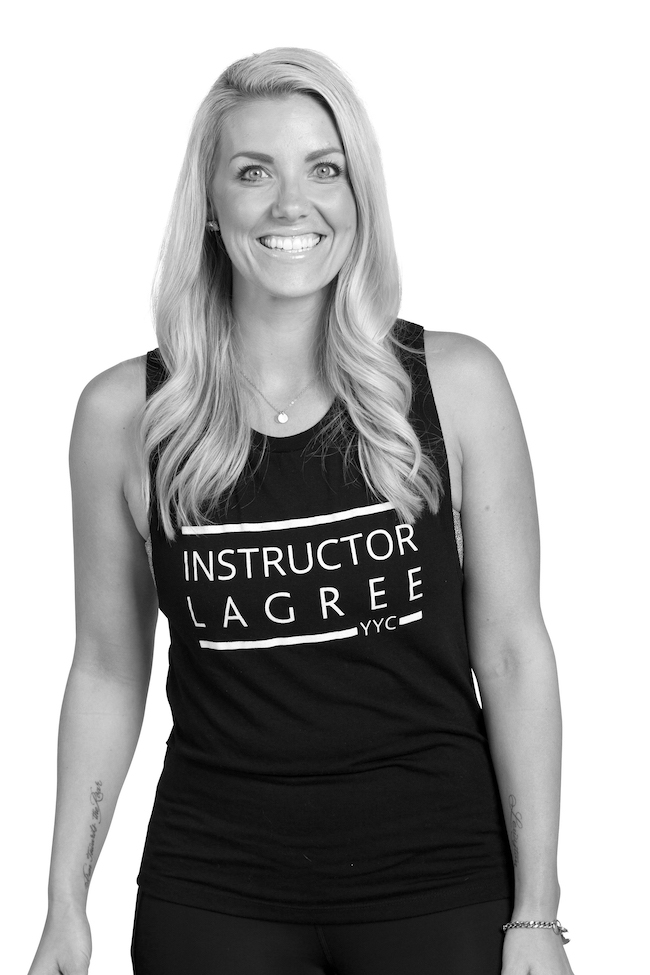 In my class, you can expect: To have fun, be challenged and hear a story or two about my hilarious hubby while I make you hold, pulse and dig a little deeper.
What sort of music can people expect in your class? Anything that will make you move, always upbeat.
If I was an ice cream flavor, I'd be: Strawberry.
Breakfast, lunch or dinner?: Depends on the day, but always coffee.
Bird, Cat, Dog, Goldfish, Hamster or Pot Belly Pig?  None, no time.
When I'm not instructing Lagree: I am chasing my daughter around, writing my book or drinking coffee with friends planning my next trip – ha and usually it is just back home to Winnipeg.
Guilty Pleasure: Shoe shopping and red wine.
You probably didn't know that:  We named our daughter after Patrick Swayze (this is how we spell it and who doesn't love Dirty Dancing).
---
Book a Class With Jessica Janzen Olstad