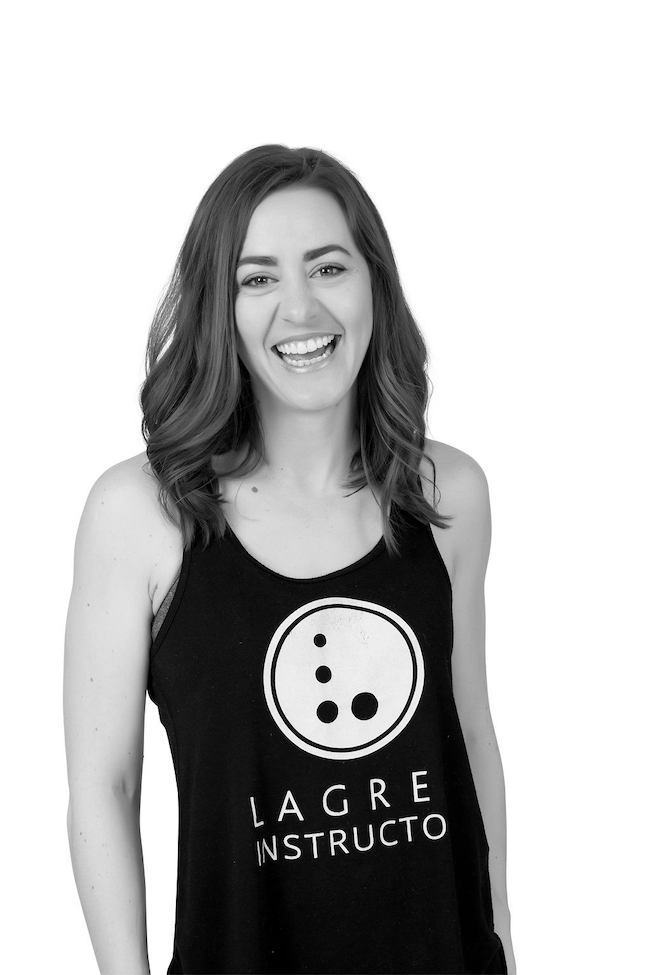 In my class, you can expect: Lots of energy, upbeat music and encouragement. Lots of options to make moves more or less challenging so you can come no matter your level, and of course the occasional sarcastic comment.
What sort of music can people expect in your class? Top 40 mixed with a little bit of old school. If I don't hear the funky bunch daily I lose all will to live. 
If I was an ice cream flavor, I'd be: Well I can't be anything with chocolate or caramel otherwise I will go all cannibal on myself. Probably some sort of Green Tea gelato because I'm all hopped up on GT all day every day. But if you know me, it's probably homemade with almond milk and sweetened with dates.
Breakfast, lunch or dinner?: My perfect day is when I can eat breakfast all day long. I'm eating eggs for dinner as I write this.
Bird, Cat, Dog, Goldfish, Hamster or Pot Belly Pig?  Normally I would say Dog all the way, but with 2 small kids at home I would say which one of those things can survive on crumbs off the floor and complete and utter neglect (AKA: my husband)?
When I'm not instructing Lagree: I am helping clients get their health and nutrition on track with one on one nutrition consultations, playing outside with my kids or making spread sheets to show my husband how much money we would actually save if we just owned a wine vineyard.
Guilty Pleasure: Marky Mark and the Funky Bunch.
You probably didn't know that:  I met my husband on an airplane. We are currently in contract negotiations with Warner Brothers for the rights to our story. My husband will probably be played by Patrick Dempsey…I will probably be played by Kathy Griffin.
---
Book a Class With Shannon Hagel