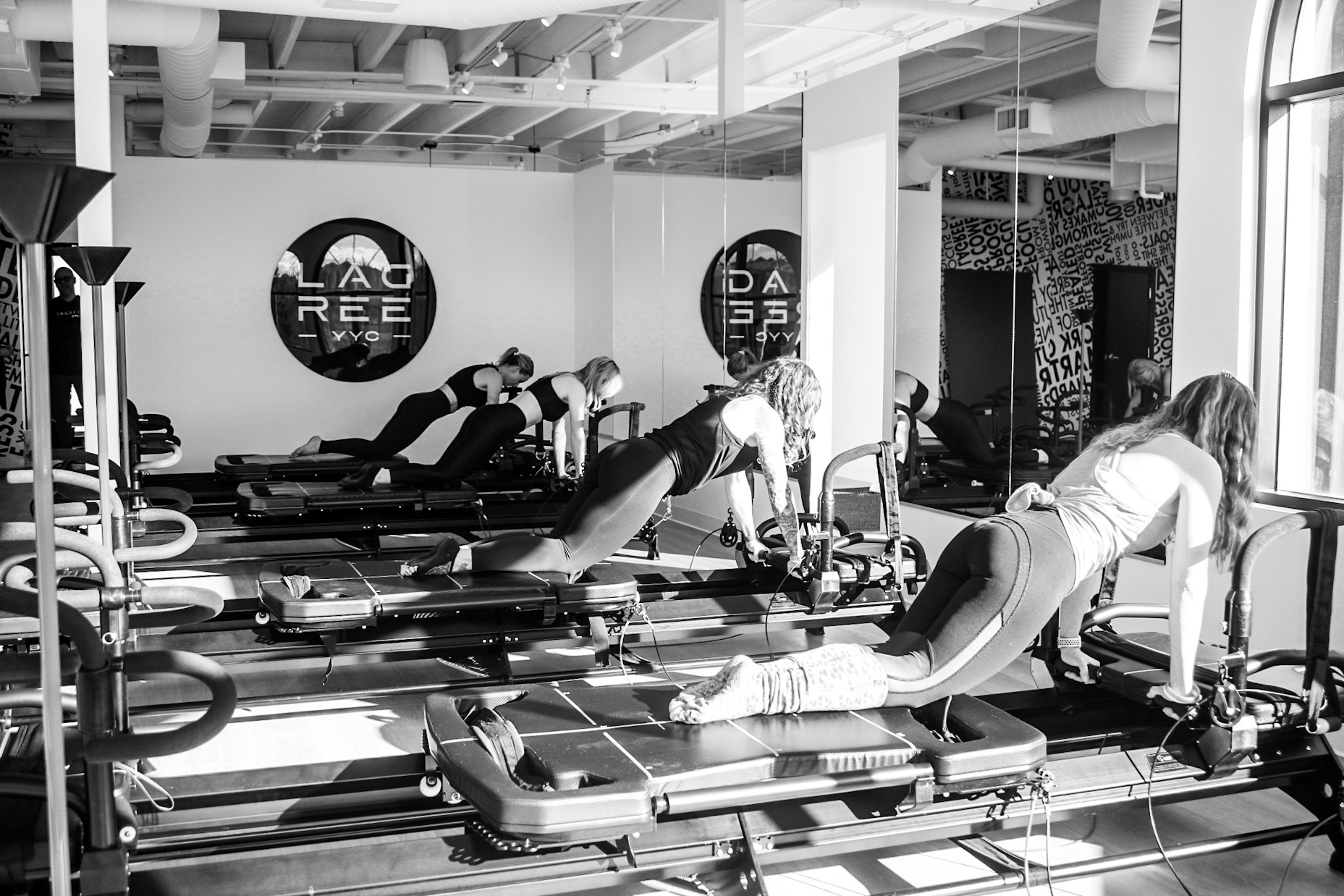 Both of our studios are beautiful, bright, and sparkly clean spaces where you'll feel right at home when you enter. One of our customer service representatives and/or our knowledgeable instructors will be happy to greet you and assist you in any way you need. One of our team members will help you to get settled in before our instructor gives you a thorough rundown of the Megaformer prior to class. You'll be surrounded by our friendly, supportive community of Lagreeers who will quickly put you at ease with their warmth and dedication. Our team and other members will help to make this the best workout experience by incorporating the exclusive Lagree Method.
Be prepared to work hard, both mentally and physically in our intense 45-minute workout. You won't experience anything like this anywhere else!
You will leave feeling pleasantly shaky from head to toe after working every muscle in your body. You will feel empowered and strong after class as you have done something amazing for your body and mind.