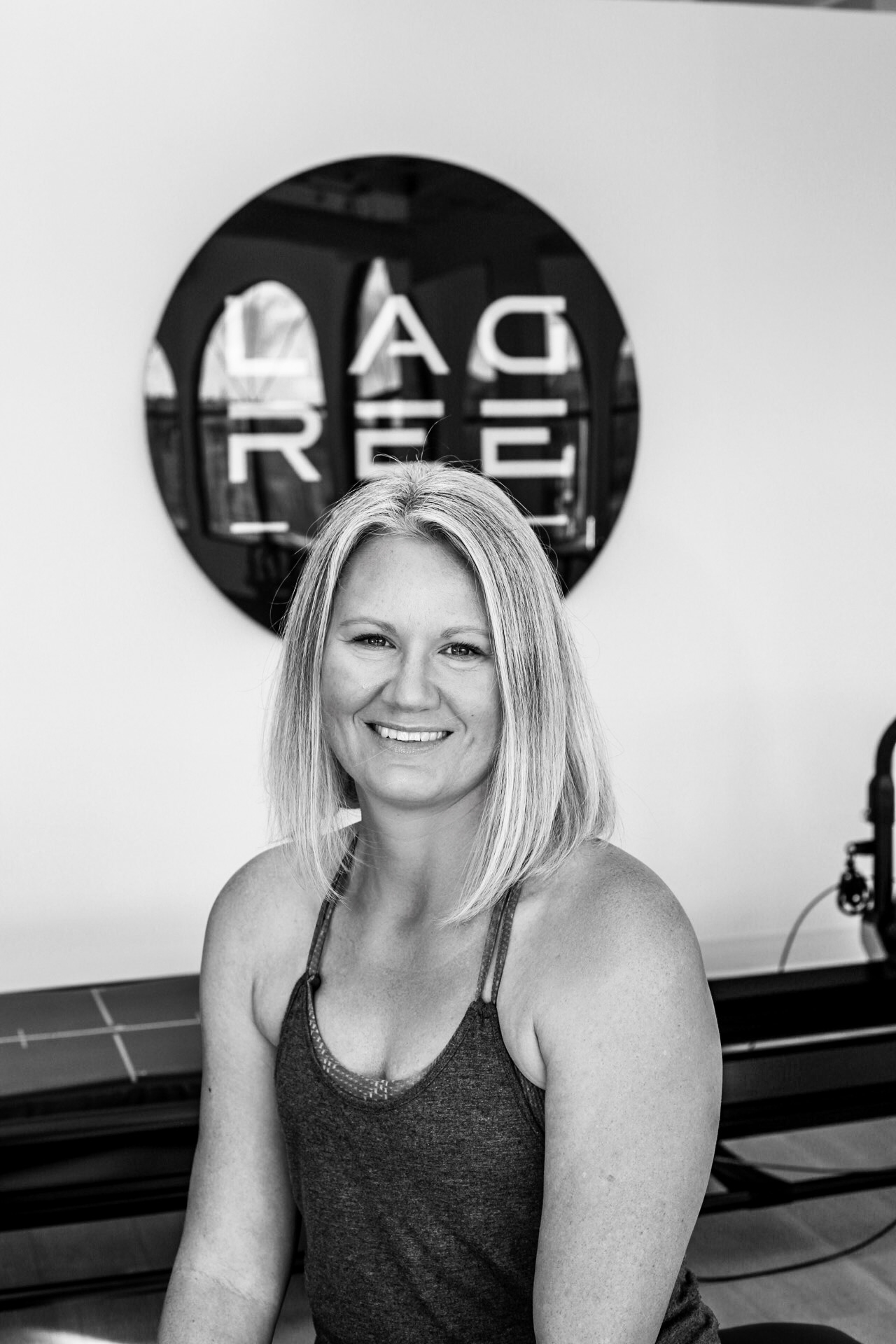 In my class, you can expect: A focus on body awareness and alignment with a good splash of fun! Feel good while you move, even when you are shaking for working so hard!
What sort of music can people expect in your class? I love, love music, so you may hear anything from funky folk to remix 80's!
If I was an ice cream flavor, I'd be: Too many choices, but almost anything from Village Ice Cream, last summer my fav was Carnival Corn. Yum!
Breakfast, lunch or dinner?: Breakfast, easy… either a smoothie or French Toast.
Bird, Cat, Dog, Goldfish, Hamster or Pot Belly Pig?  Dog, but if my daughter had her choice, we'd have a snake, a cat, and a lizard of some sort!
When I'm not instructing Lagree: I'll be outside… maybe walking on a fence, climbing around in the playground, downhill skiing, cycling (road or mtn), or singing in my car while driving my kids around to their activities.
Guilty Pleasure: Honestly, butter. I love good butter. On just about anything.
You probably didn't know that: I have some serious back pain issues and I love winter.
Book a Class With Amber Kyliuk