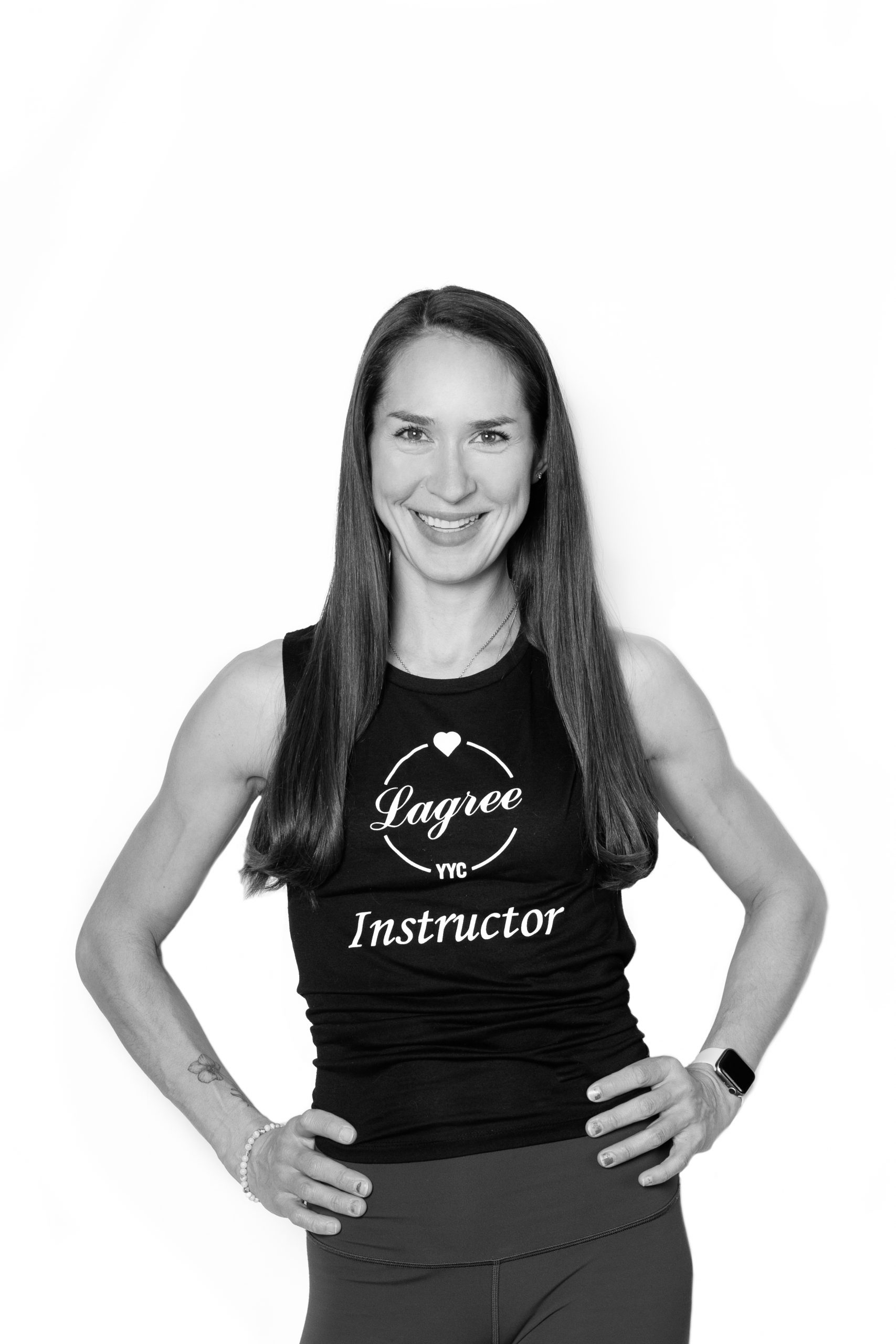 In my class you can expect: Tough love. Expect to be challenged for the full 45 minutes hitting every muscle group! My goal for every class is to help you motivate yourself to push out of your comfort zone, while focusing on perfect form. Nothing is more rewarding then seeing you walk out proud and come back stronger.
What sort of music can people Expect in your class? There is no specific type. I love all kinds of music, but you can expect it to be loud and upbeat. Promise no heavy metal!
If I was an ice cream flavour, I'd be: Maybe cotton candy because I am so sweet? Just kidding! There is no way I could choose just one flavour. I would have to be a triple scoop with salted caramel, coconut and cookies and cream.
Breakfast, lunch or dinner? I would have to say brunch because you get all the options. The whole package satisfying every craving!!
Bird, cat, dog, goldfish, hamster or potbelly pig? For now, my 3 babes are more than enough to handle. One day, I will get my mother of the year award and get them a dog.
When I am not instructing Lagree? I am looking after my three small humans. Other than attending our oldest son's barrage of sporting events as his biggest fans, we spend a great deal of time on bikes, adventures in the woods and at parks. When I am not with them, however, my favourite place to be is on the Megaformer. It is my happy place to turn off the world.
Guilty pleasure: Ice cream without question!!!
You probably didn't know that: I am obsessed with babies. I can't resist staring into strollers as they pass and if it weren't weird I would absolutely ask strangers if I could hold their baby.
Book a Class With Amy Sim