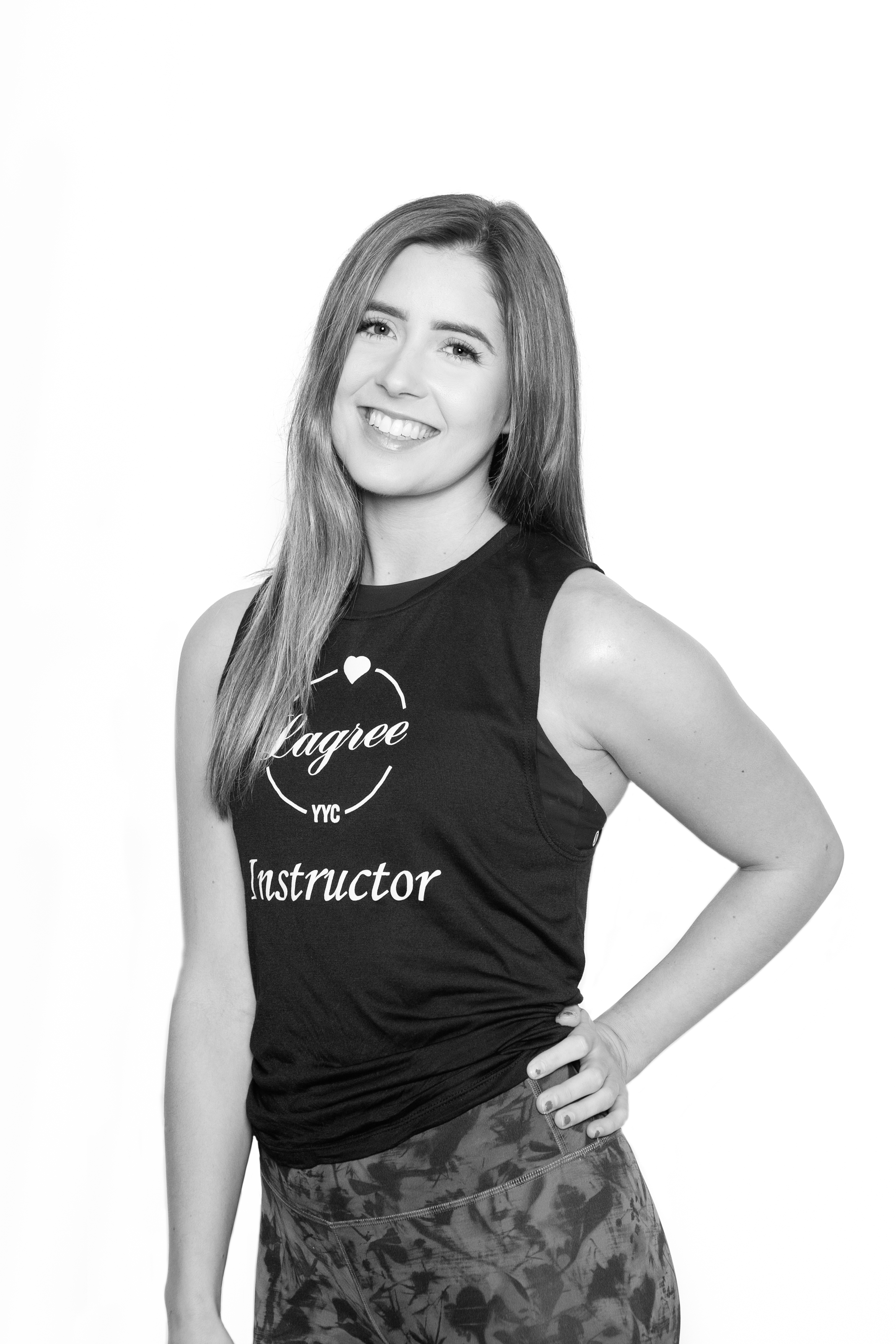 In my class, you can expect: A lot of fun, smiles, shakes and sweat! You can expect to push yourself harder than the last time and leave feeling super accomplished.
What sort of music can people expect in your class? Anything with a good beat! I love dance music but can't turn down the occasional throwback.
If I was an ice cream flavor, I'd be:  Rolo!!! Yum. My absolute favourite.
Breakfast, lunch or dinner?: For sure dinner! I'm obsessed with cactus club. I've never really been much of a breakfast person. 
Bird, Cat, Dog, Goldfish, Hamster or Pot Belly Pig?  Dog!! I have a golden retriever who is my forever baby. 
When I'm not instructing Lagree: I'm usually spending time with my family and friends! Anything from exploring downtown to floating the river!
Guilty Pleasure: Honestly any good gluten free TREAT! 😉
You probably didn't know that:  I've travelled all over the world and hope to travel more! I also have a Bachelor of Sciences in Microbiology and hope to take my masters of public health soon!
Book a Class With Emma Hilton