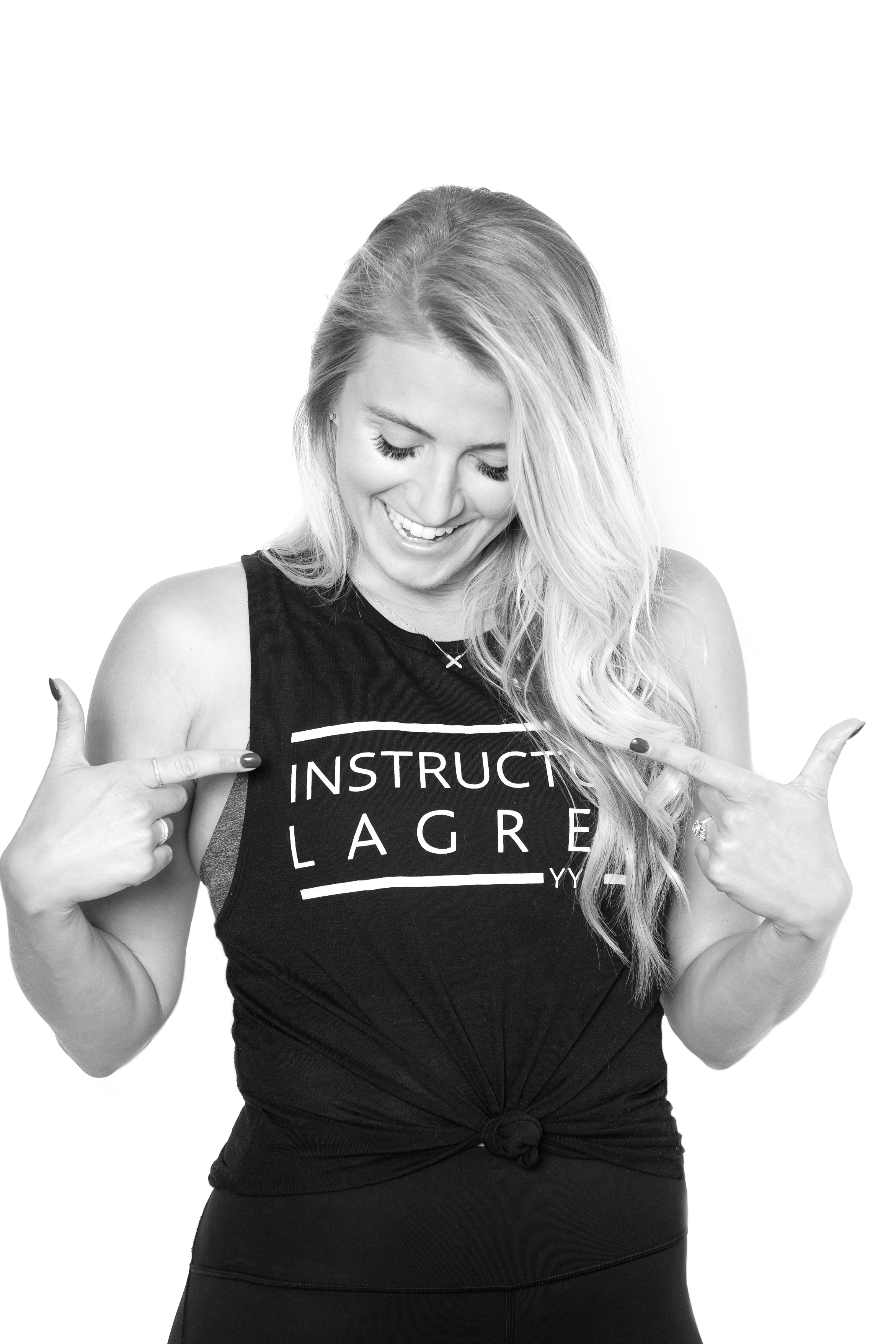 In my class you can expect:  To have FUN!  Be encouraged. SHAKE! & Probably have a laugh… at my expensetransitions, attention to form with hands on adjustments, and staying focused!
What sort of music can people expect in your class? Anything new, hip, & upbeat. Classic 90s. I also love a good 70s disco track.
If I was an ice cream flavor, I'd be: hmm. tough. one scoop of everything? vanilla soft serve with chocolate dip (is that a flavour?).
Breakfast, lunch or dinner?: Anything with multiple courses. I want ALL the things. & dessert to finish – no sharesies!
Bird, Cat, Dog, Goldfish, Hamster or Pot Belly Pig?  DOG! always dog. Specifically a Beagle (I have two) My husband may claim I love them more than him.
When I'm not instructing Lagree: You can probably find me planing a new trip. I can't seem to stay in one place too long!
Guilty Pleasure: Fresh bread – with butter! And a glass (or two, or three… maybe a bottle) of wine!
You probably didn't know that:  I have an obsession with "The Office". My husband (who fun fact – is my high school sweetheart) & I have watched the series start to finish more than a dozen times.
Book a Class With Karaline Johansson