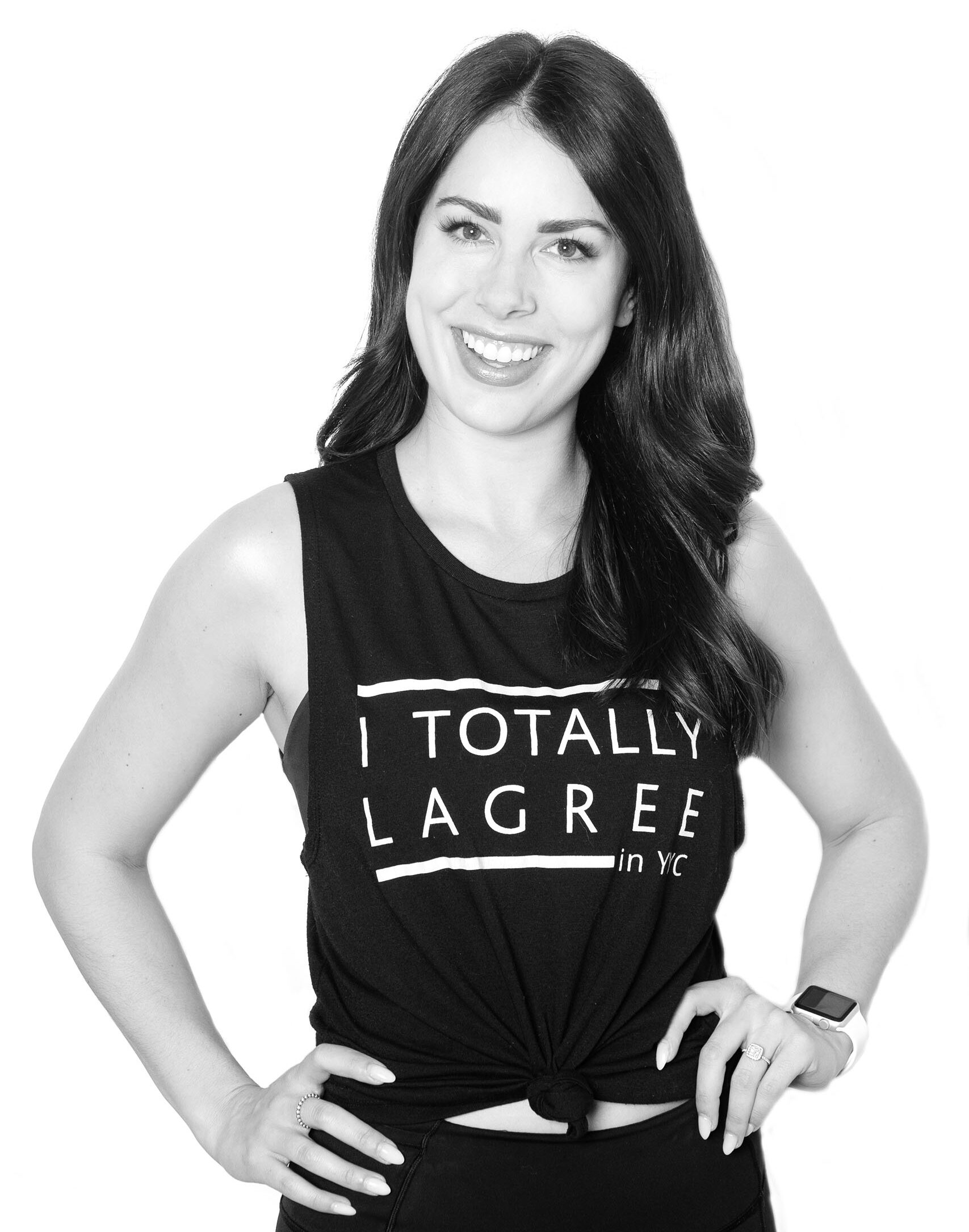 In my class, you can expect: Great music and a challenging class delivered with energy and a smile. You will always leave with your muscles shaking and feeling like you got your monies worth. What more could you want!
What sort of music can people expect in your class? Anything that will make you feel like a badass on the megaformer. House, Hip Hop, R&B, Pop remixes… I love it all!
If I was an ice cream flavor, I'd be: Chocolate Chip Cookie Dough.
Breakfast, lunch or dinner?: Breakfast! For every meal.
Bird, Cat, Dog, Goldfish, Hamster or Pot Belly Pig? Dog! Without a question. If I could have an army of Golden Retrievers, I would.
When I'm not instructing Lagree: I am a Land Analyst for an oil company. I am also outside as much as humanly possible and working out at other studios around the city!
Guilty Pleasure: Dill pickle chips.
You probably didn't know that: I was Lagree certified in Perth, Australia where I taught both Lagree and Spin.
Book a Class With Kelly Zarchekoff