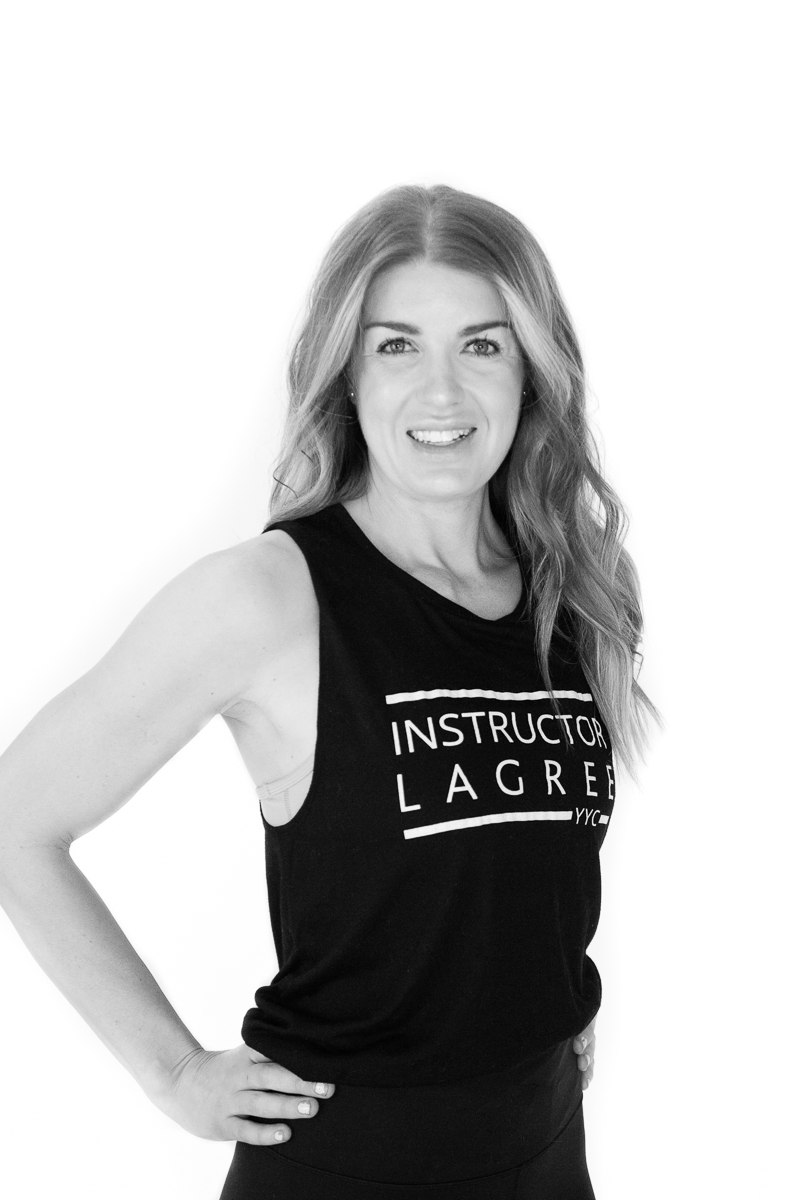 .In my class, you can expect:  A fun but challenging workout where we will build on your strength, leaving you feeling accomplished and ready to take on the rest of the day!
What sort of music can people expect in your class?  Upbeat and fun playlists, mostly top hits with some throwbacks in there.
If I was an ice cream flavor, I'd be: Anything by Made by Marcus
Breakfast, lunch or dinner?:   Breakfast, anytime, anywhere.
Bird, Cat, Dog, Goldfish, Hamster or Pot Belly Pig? I'll take them all, and a big farm!
When I'm not instructing Lagree:  I'm exploring the city and mountains with my dog, taking in all the sunrises and sunsets I can.
Guilty pleasure:  Anything with peanut butter
You probably didn't know that:  I love astrology – tell me your sign!
Book a Class With Kim Olness