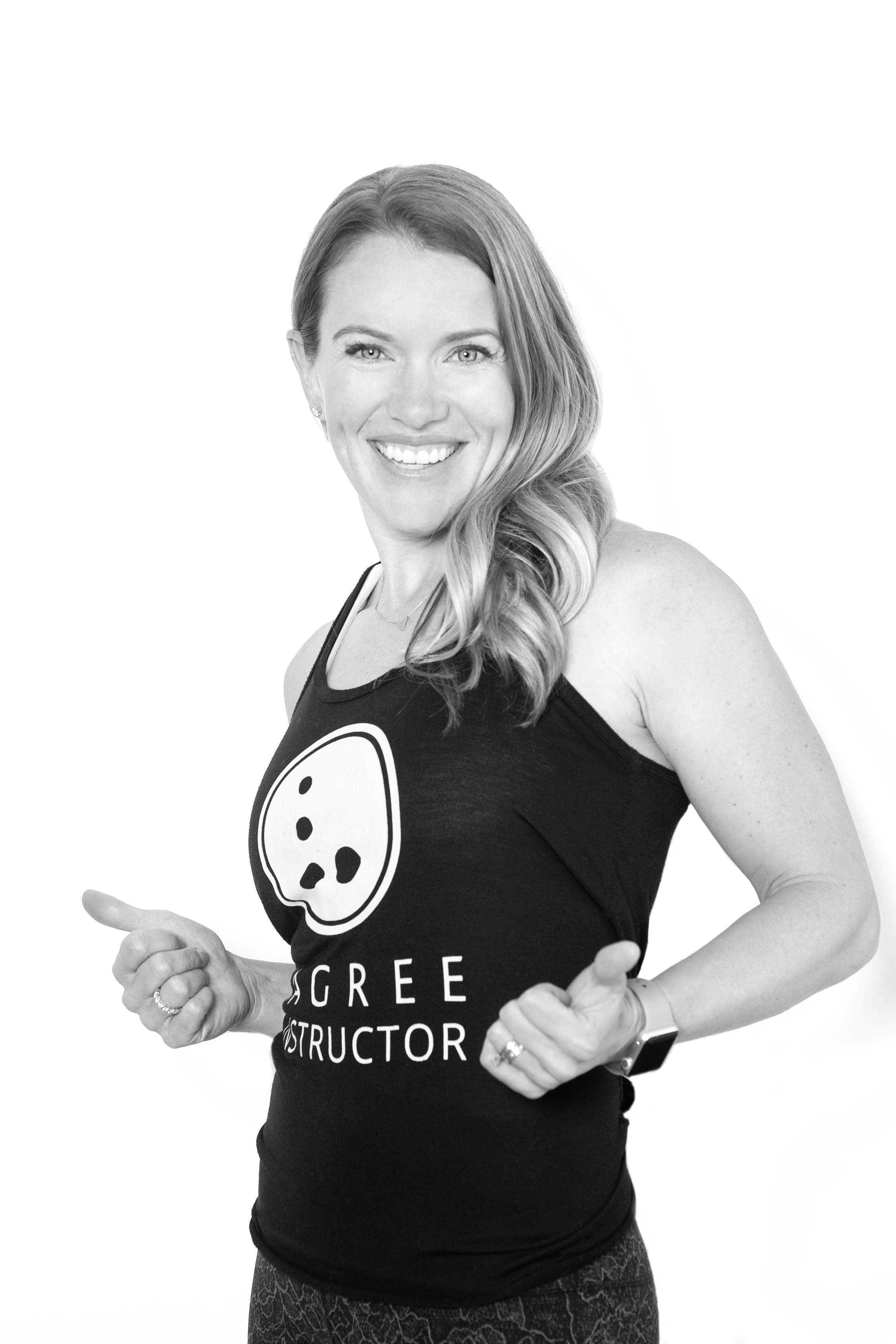 In my class, you can expect:  A high energy, upbeat environment where you are motivated to work hard to achieve your fitness goals.  I want to make you stronger while you feel like you are being supported and having fun.

What sort of music can people expect in your class?  A mix of everything – I love variety so expect the occasional 80's or 90's throwback as well as some more current upbeat tracks!
If I was an ice cream flavor, I'd be:  Could I be a bag of chips or a bowl of popcorn instead?
Breakfast, lunch or dinner?:  I would eat eggs and avocado toast every single day of my life for all 3 meals.
Bird, Cat, Dog, Goldfish, Hamster or Pot Belly Pig?  Dog.  I love my dog – he is our third child and by far the most spoiled.
When I'm not instructing Lagree:  I am taking people's family pictures, coaching at Orangetheory, coaching my daughter's ringette team, traveling or spending quality time with friends and family.
Guilty Pleasure:  Back to the bag of chips and popcorn…..Oh and binging on Netflix while I enjoy the chips and popcorn.
You probably didn't know that:  I have an engineering degree and worked for 8 years as an engineer before I moved on to having kids and teaching fitness!
Book a Class With Lisa Gritzfeldt