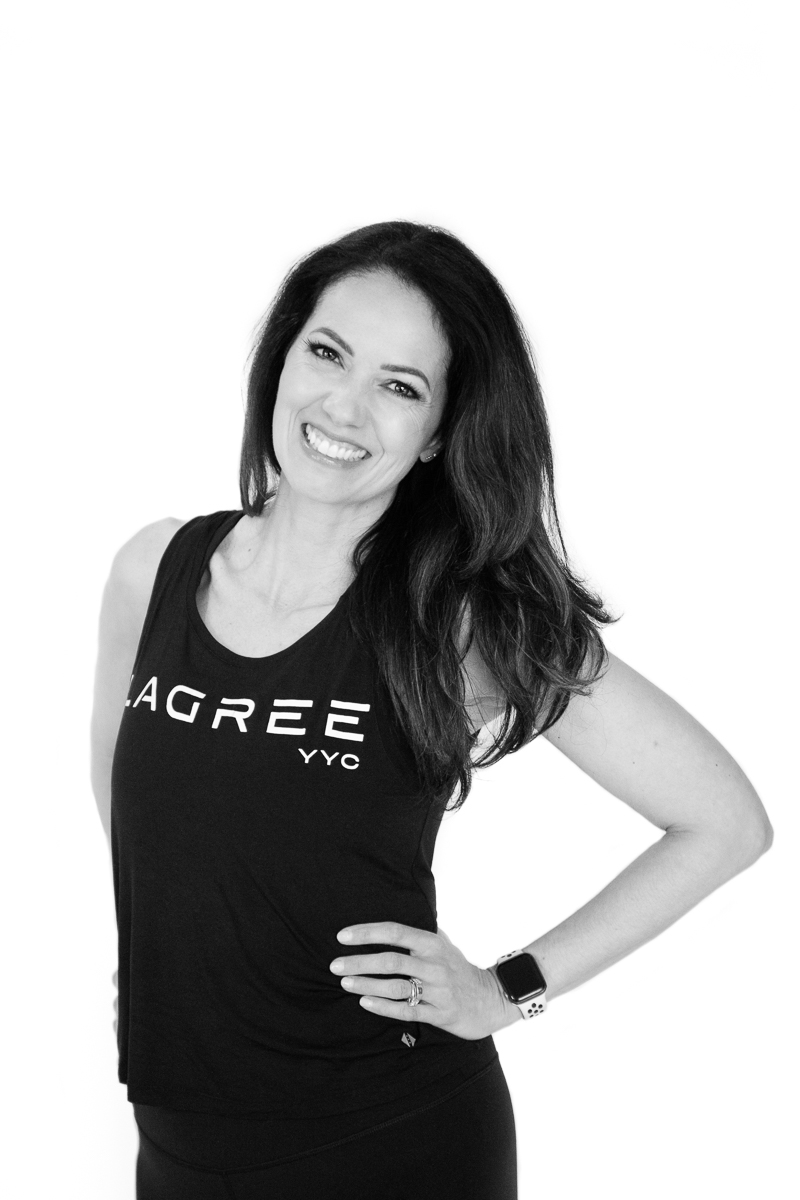 In my class, you can expect:  A positive and energetic environment. My goal will be to help you challenge yourself, stay committed to the process and see improvement by creating a routine with Lagree in it. The shaking is normal and this is where you see your body change. Embrace it!
What sort of music can people expect in your class?  All sorts of upbeat and motivating tunes, I do love more top 40 vs oldies.
If I was an ice cream flavor, I'd be:  Vanilla. A reliable, loyal flavor. 
Breakfast, lunch or dinner?: Any meal with olives! I am half Greek Cypriot and olives work with every meal… 
Bird, Cat, Dog, Goldfish, Hamster or Pot Belly Pig?  I grew up being very afraid of dogs. However, I can now say I have beat that fear. I even help look after my fur niece Ajax. Something I never imagined doing. 
When I'm not instructing Lagree:  I am a practicing Physical Therapist, an online coach with Beachbody and a mom of 3 (including a set of twins). I am very involved in my kids sports (we have 3 hockey players) and we love to travel. 
Guilty pleasure:  Shopping!!! Especially for denim…..love a great new pair of jeans!!!
You probably didn't know that:  I left home in grade 8 to go to boarding school. I did this all the way to grade 12. It helped me become independent and confident at a young age. I look back on it as a huge adventure.
Book a Class With Nicole Zacharias