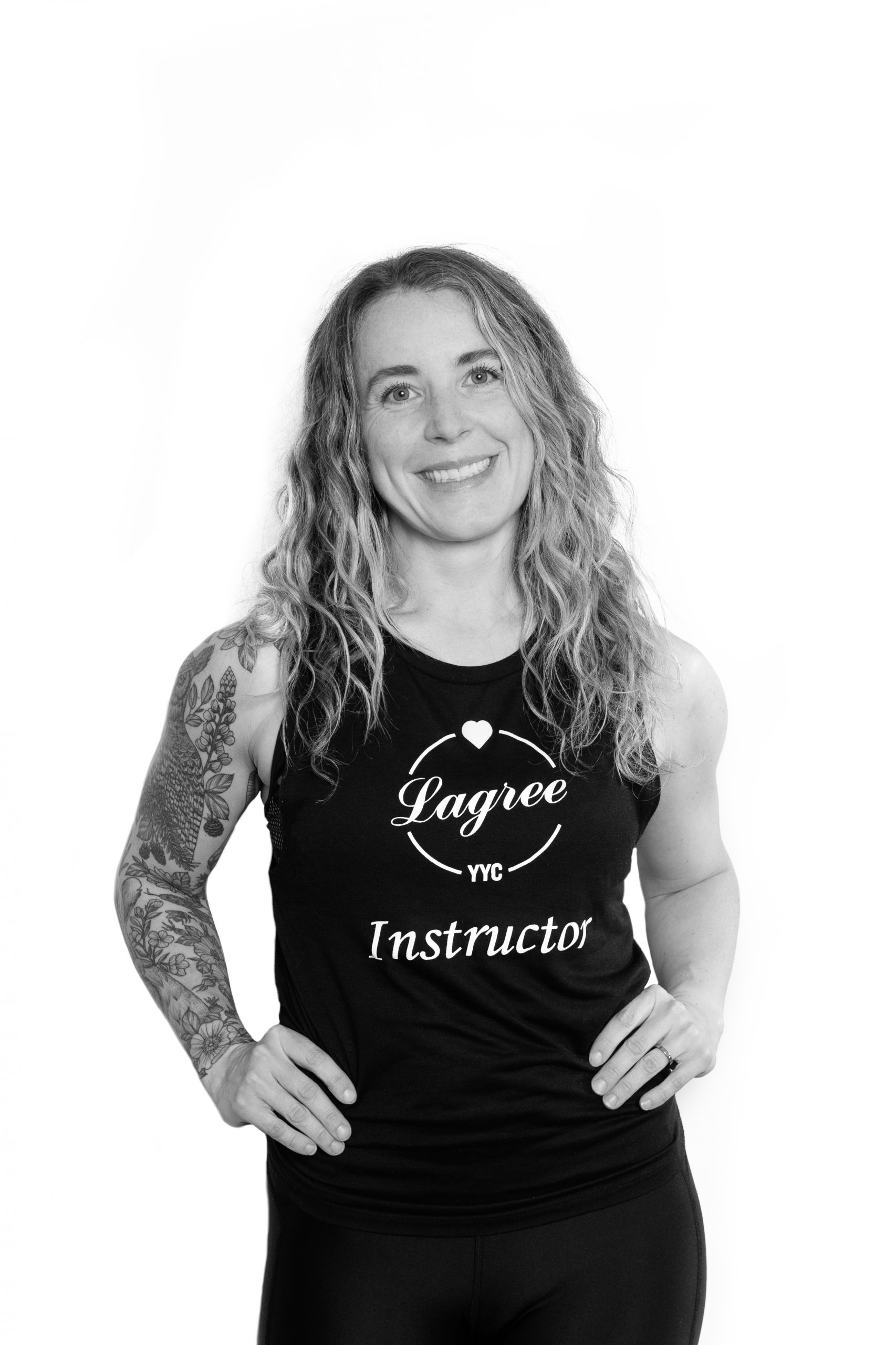 In my class, you can expect: A fun and challenging class with lots of cueing to get you feeling it where you need to feel it. Emphasis on form, breath and pace.
What sort of music can people expect in your class? I lean towards old & new school hip hop & EDM, but really anything with a good beat. If I like working out to it, then it gets on the list.
If I was an ice cream flavor, I'd be: Key lime pie. Sweet, but with a tart side.
Breakfast, lunch or dinner?: If I could brunch all day everyday, I would.
Bird, Cat, Dog, Goldfish, Hamster or Pot Belly Pig?  Dog (but I like to sneak in a cat cuddle whenever I can – when my dog, Sully, isn't looking that is).
When I'm not instructing Lagree: I'm in mum-mode to three young kiddos and a dog.
Guilty Pleasure: Mmm, my fresh homemade cookies. I like to bake and cookies is where I have it dialed in. But!… if we're being real here, it's probably binge-watching some show. When it's good, it's (almost) endless entertainment… but when it's awful, it's shake your head in shame worthy.
You probably didn't know that: I'm a Burkitt's Lymphoma cancer survivor. Just over 15 years in remission now! It was the time in my life that I discovered I have a fantastically shaped bald head.
Book a Class With Sara Seet