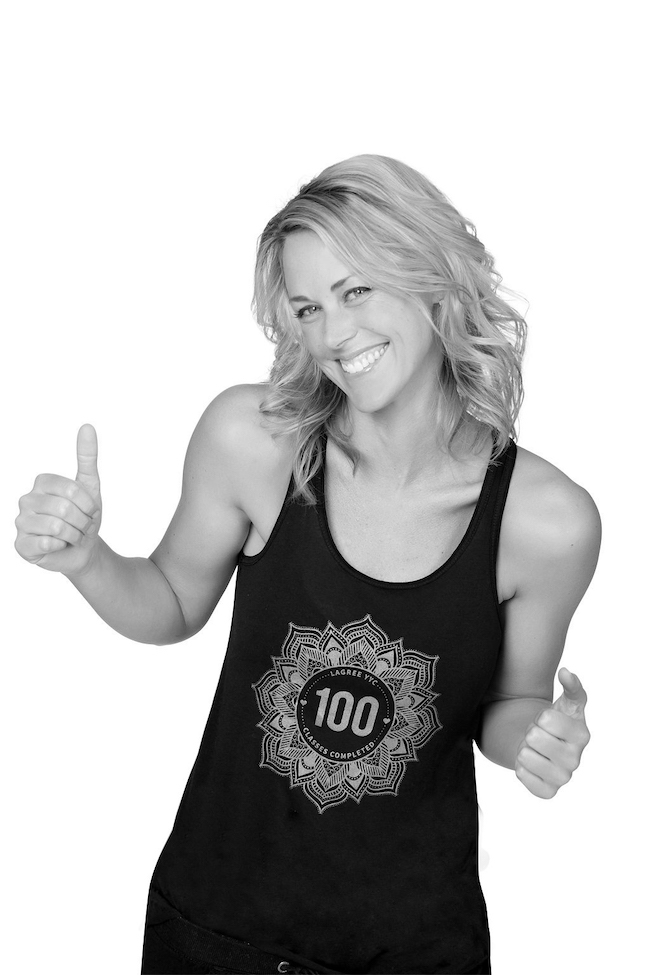 In my class, you can expect: To get your butt kicked, but in a very slow and steady kind of way. I'll be kind and sweet, but I expect you to work hard to get results. Your workout will be challenging with a very big focus on alignment, focus, quick transitions and hitting deep down into muscles you never knew you had!
What sort of music can people expect in your class? I play anything really, but mostly I'll play remixed pop, but if there are requests I'll play them too.
If I was an ice cream flavor, I'd be: Chocolate, strawberry with a little bit of spicy just to keep you on your toes and guessing!!
Breakfast, lunch or dinner?: Breakfast of course!! Eggs, tomatoes and avocado toast are my FAV "go-to."
Bird, Cat, Dog, Goldfish, Hamster or Pot Belly Pig?  I want to say none of the above because I have kids that pretty much take care of themselves, but that being said we have a fish named Sushi and that's enough for me to take care of.  Maybe a Yorkie one day.
When I'm not instructing Lagree:  You can find me having a blast with my kids, biking, swimming, running, folding laundry, grocery shopping, more kid stuff…I know you're wishing you had my crazy exciting life.  Some people say there's never a dull moment in my life and it's true. I live life in each moment and to its fullest. You might also find me escaping Calgary on random last minute vacations as well.
Guilty Pleasure: Reese peanut butter cups and wine of course!
You probably didn't know that:  I've lived on the ocean, a ranch, in a ghost town, went to a one- room school with k-7 and knew how to drive a boat before I could read (when I was 6 years old, my dad made me pick up my mom from work in a tin boat crossing one of the biggest northern coastal corridors in Canada…Mom was MAD!).
Book a Class With Tracy Ward Sickel