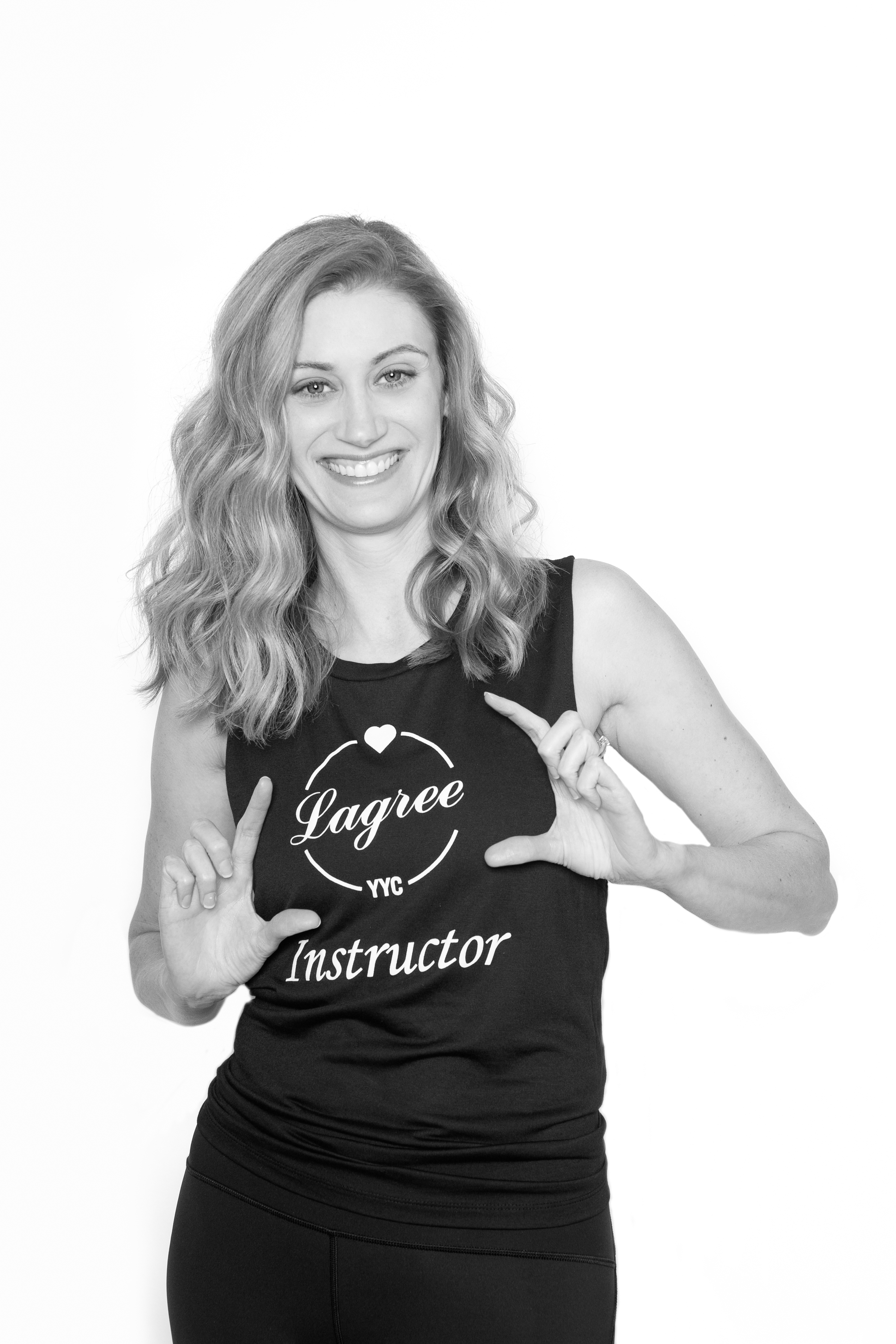 In my class, you can expect: A positive and encouraging environment as I challenge you to push yourself.  I'll focus on proper alignment, clear instructions, and options to tailor the workout to your specific needs.  My goal is for you to walk out the door feeling strong, energized, and knowing you just did something great for your body.  
What sort of music can people expect in your class? Lots of variety!  I'll mix it up with current and throwback Top 40, hip hop, and dance music. 
If I was an ice cream flavor, I'd be: Salted caramel!
Breakfast, lunch or dinner?: Breakfast, Brunch, and Brinner (my kids' term for breakfast for dinner).  Eggs and hash browns any time of day, sign me up!
Bird, Cat, Dog, Goldfish, Hamster or Pot Belly Pig?  We managed to keep a Betta fish alive for two and a half years.  Does that count for something?
When I'm not instructing Lagree: You can find me taking Lagree classes!  Ever since I discovered Lagree, I've enjoyed improved strength and endurance not only when I'm downhill and cross country skiing, cycling, and running, but also in my day to day life!  I'm enjoying staying active with my husband and two boys, investing in friendships, and traveling to visit our family and friends.
Guilty Pleasure: Neglecting all household chores to finish a great book or binge on the latest Netflix series.  
You probably didn't know that: hula hooped for two hours without stopping when I was 11 years old during a school contest.
Book a Class With Valerie Brookes