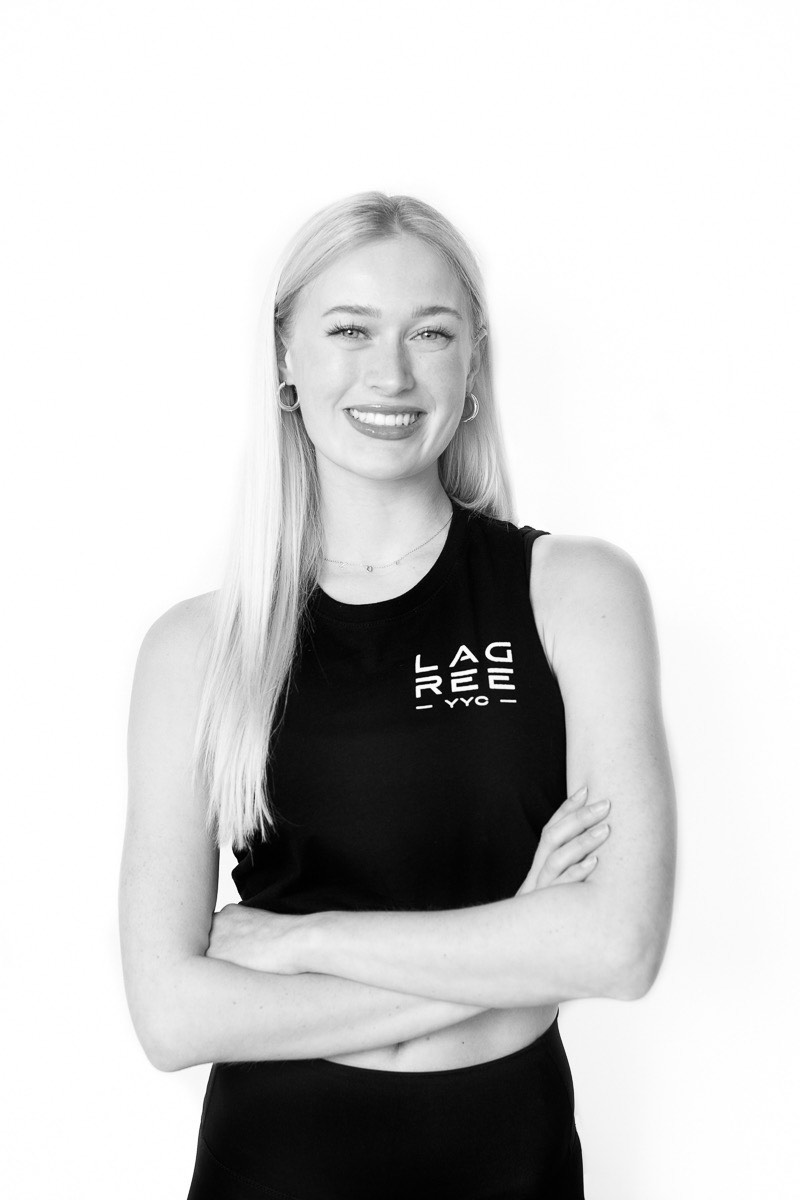 In my class, you can expect:  A workout that is both challenging and fun in an energizing and positive environment.
What sort of music can people expect in your class?  Upbeat tunes that will make you want to dance and sing along.
If I was an ice cream flavor, I'd be:  Chocolate chip cookie dough (GF & DF of course)!
Breakfast, lunch or dinner?  Breakfast! I could eat breakfast food for every meal of the day. Pancakes, oats, smoothie bowls and avo toast are my fav! And dessert… I have the biggest sweet tooth!
Bird, Cat, Dog, Goldfish, Hamster or Pot Belly Pig?  Dogs always!  I have 2 big dogs that I love so much!
When I'm not instructing Lagree:  I am out in nature, skiing or hiking or working as a social media influencer!  I am also a certified nutritionist so I am constantly interested in learning about what foods will fuel and nurture my body! 
Guilty Pleasure:  Baked Brands Donuts, they are to die for!
You probably didn't know that:  I was a ballerina before joining the Lagree team.  I have had the opportunity to represent Canada twice (in Bulgaria and China) for the annual international ballet competition!
Book a Class With Zoe Honsinger